Nästa tillfälle: 2021-03-17 09:00 - Stockholm
Kursbeskrivning
Credit Risk Measurement and Management
The course will give you a detailed knowledge of how to manage credit risk and which techniques are employed. You will learn how to estimate and use the cental credit risk parameters: PD, EAD, LGD and WCDR. You will also learn how they are used in assessing the capital requirements. You will work with credit risk models like KMV Moody's and CreditMetricsTM in Excel.
Course Description
Credit Risk Modelling
Credit Risk and Capital Requirements
Managing Credit Risk using Credit Derivatives
KMV Moody's
CreditMetrics
CreditRisk +
Counterparty Risk
CVA, DVA, FVA and BCVA
Stresstesting
Course Level
Intermediate
Hur påverkar COVID-19 denna utbildning?
Vi på utbildning.se är övertygade om att kunskap driver människor och organisationer framåt. Det gör även de arrangörer vi samarbetar med.
Många utbildningar ställs exempelvis om från klassrums- till distansutbildning.
För att ta reda på om en utbildning påverkas med anledning av COVID-19, kontakta gärna arrangören.
Målgrupp
The course is relevant to:
- Risk Managers
- Risk Controllers
- Analysts
- Backoffice Employees
- Internal Auditors
- Financial Authorities
- IT-employees
- Operations
- Compliance
- Account Managers

Course Prerequisites
A basic knowledge of risk management is required.
Investering
The price for the course is SEK 15.500. The price includes course material, lunch and refreshments.
Kursledare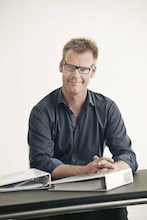 Jørgen Just Andresen
Jørgen Just Andresen is managing director of Financial Training Partner A/S, which he co-founded in 2002.
He has many years of teaching experience as a chief consultant at SimCorp's training department, which he joined in 1996. Prior to SimCorp he worked at Danske Bank with fixed income research and fixed income sales.
Jørgen is also an external lecturer at Copenhagen Business School and was awarded teacher of the year at CBS' education Graduate Diploma in Business Administration (Financial planing) in 2016.
He is author of the books Finansiel Risikostyring (Financial Risk Management) and Finansielle Derivater(Financial Derivatives) published by Djøf Publishing.
He holds an M.Sc. (international finance) and an HD (accounting).
Recensioner
Snittbetyg: 4,8
Baseras på 24 recensioner.
Christer Löfgren, Boverket
Excellent course, especially day 1 was highly relevant for my work! But also Basel III and IV and CDS is higly relevant. Good relation between theory and practice.
Mia O'Conner, Skandikon Administration AB
Good overall impression. Nice with the exercises to test various models. The instructor is very knowledgable! Encouraged questions and participation. Nice, small group.
Shabana Mugdal, Garantiinstituttet for Eksportkreditt
Very good course, especially the combination of theory and examples
Financial Training Partner A S
Courses in financial analysis - open courses and inhouse courses
Financial Training Partner is a leading Scandinavian provider focusing on training in financial analysis to companies and financial institutions. As a participant on our courses you will get the opportunity to meet instructors with teaching skills beyond the ordinary. The instructors...
Läs mer om Financial Training Partner A S och visa alla utbildningar.
Kontaktuppgifter
Financial Training Partner A S